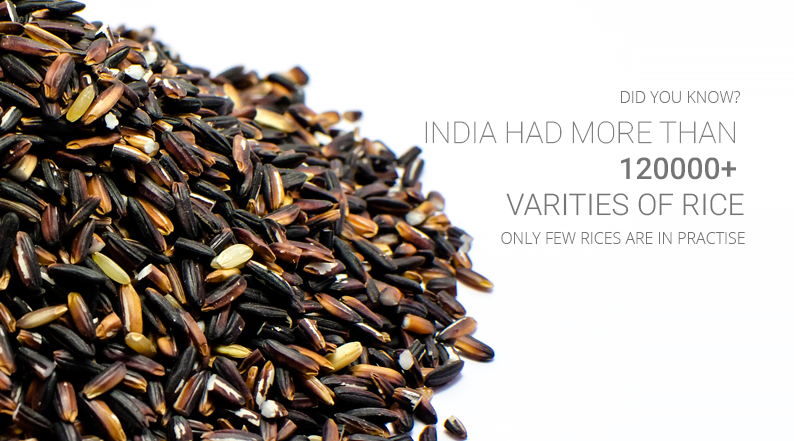 Greenhands is a community driven shopping portal that revives, Indian indigenous traditional organic food and farmers who survived the green revolution till date. A project initiated exclusive for parents at swarnaprashana.org whatsapp holistic group.
The community believes the fact that, healthy eating begins with choosing the right ingredients wisely and to eat local and seasonal produce, but sadly we are eating what we need to discard and discarding what we need to eat. This thought triggered the community to come up a unique way to procure products directly from farmers that are hand picked by team formed by the community. It all boils down to our ancient siddha saying "Food is medicine, medicine is food" If the food we take is healthy, then we avoid all most all the future diseases.
The primary object of the group is eliminated the all chemically or genetically processed food and replace with native food that has proven healing qualities. The primary objective is to replace / avoid the following
White Rice and Wheat (Polished hybrid seeds) with unpolished traditional rice / wheat / millets

Maida

White Sugar with sugar cane / palm jaggery / natural raw honey

Table Salt with Himalayan Pink Rock Salt

Regular cooking with Stone based cold pressed Gingelly, Groundnut & Coconut oil.

Tamarind with Kerala Tamarind

Use of ancient herbs as a part of food

Turmeric with native Turmeric without removing curcumin

Hybrid

pulses with native pulses
Since sourcing native variety is hard, time consuming and limited in quantity, the founders along with help of community every month scout of genuine food products and make it available for parents for a limited period of 3 days a month. The community is around 2500+ parents from swarnaprashana.org and is also open for public on first come first serve. Rest of the days, the community works on a road-map to source the indigenous food of India that is local and seasonal.
"The food you eat can either be the safest and most powerful form of medicine or the slowest form of poison" – Ann Wigmore
Timeline of community in actions.
Kickstart of community shopping called as greenhands

It all started with simple 3 types of traditional white and brown rice, 3 essential oils, ghee from desi cow & palm jaggery. A google spreadsheet was shared to the community with minimum order quantity was set to Rs.2000 with a waiting time of 3 weeks and open for only Bangalore parents. The products was hand delivered in person by the founders. Total order received first time was 6!

Invited to Talk the launch of LaheLahe

Check the video

Introduced Parent made home-remedies & seasonal products

Seven parent-made home-remedies was launched they are Balamrit, Curry Leaf Oil, Health-Mix, Herbal Pouch,  Milk Masala Mix, Ubtan for babies & Shikakai Power. This small gesture enabled many parents to use their free time to parent turned entrepreneurs. To prepare the summer heat, the community also lauched two seasoal products, they are vetti veru & nannari

Engaged with logistic partner DTDC

Introduced kangayam desi cow ghee.

Warehouse shifted and upgraded to madurai.

This enabled to source, stock and pack products easily which has a scale to support upto 2000 customers.

Expanded Pan India & Remove Minimal Order

Invited to talk about History of Indian Food at Nastha Pani

Launched Multi-Millets and Black Rice Flour.

As per the community, regular chemical based tooth paste was replaced with neem stick.

Introduced Ancient Herb, veldt grape (pirandai) and siddha tooth powder

100 customer reached!

2nd logistic partner engaged, Maruthi

Salt Donation was introduced

Since the community's focus was remove table salt and replace with natural Himalayan pink rock salt. Many parents contributed to donate salt so that many parents would make the switch. Due this initiative more than 500+ parents shifted to pink salt life style.

Open for public

The community shopping was only exclusive for whatsapp group parents. To help farmers to continue to stay with native varity, we have to expand the certain products, so the group was make open for public.

Introduced native variety of wheat

Delivery time reduced to 2 weeks

Introduced 5 premium products

With feedback continuously pouring from community, women's health drink, Multi varity of seed rice (white and Color) was introduced. With help of various Indian medical practitioner, we launched two home-remedies namely, cold-n-fever and gastri podi.

Introduced Native Seeds

To enable the community to practice terrace gardening, we sourced various rare native vegetable seeds at the portal.

Introduced Immunity Puffed Rice (known as Mapplai Samba)

The year end closed with the launch of puffed rice made out of mapplai samba known for building immunity as the farmers. This was a 3 months of research with various types of traditional rice. This enabled many parents, diabetic patients, small kids to easily consume healthy puffed rice.

Delivery time reduced to 1 Week